Black Sea Joint Operational Programme 2007-2013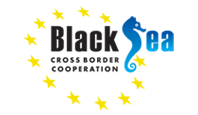 Black Sea Joint Operation Programme 2007-2013 is a programme in European Neighborhood and and Partnership project.
Ultimate goal of the programme – increasing of the level of the integration of cross-border regions, creation a basis for comprehensive stable economic development.
Three specific programme tasks are defined:
promotion of economical and social development from cross-border areas;

cooperation for solving common challenges;

contribution in local cooperation.
'Black Sea' 2007-2013 programme budget for seven year period consists of 17 000 000 EUR.
Ukrainian regions that are covered by the programme: Odessa, Mykolayiv, Kherson, Zaporizza, Donetsk regions, AR Crimea and Sevastopol.